Dear Censored,
Instagram treasure trove @Jaimie.Weisberg
-Amanda 
Dear Censored,
Worldwide news is reporting mass graves of children discovered in Canada, and as a result, churches are burning.
My theory is that no mass graves have been discovered, and this is revenge for churches defying the lockdowns.
Heres the thing…. no mass graves have been found.
Zero.
They are running radars over graveyards that everyone has known was there since the churches closed down 70 years ago.
The churches are being torched to the ground literally one week after the usa was going to put Canada on a "religious freedoms watch list" because Alberta has been arrested pastors for defying the lockdowns. Suddenly "mass graves of children" were discovered and the churches started being burned down. Thing is, no mass graves were discovered. Zero. And the tech used cannot determine child from adult, not even close.
The government is lying to incite violence against the church because they were the last stand against total power.
" A U.S. senator is asking the Commission on International Religious Freedom to place Canada on its religious freedoms watch list due to the arrests of Alberta pastors accused of breaking COVID-19 public health restrictions."
One week later:
"Ten churches have been vandalised in Alberta, Canada, in attacks that police have linked to anger over historic injustices against indigenous people.
Investigators in the province said orange and red paint was daubed on the churches in the city of Calgary.
The premier of Alberta said the attacks were "appalling".
It comes after unmarked graves were found around former church-run residential schools that indigenous children were once forced to attend.
The grim discoveries prompted some calls for national celebrations in honour of Canada Day on 1 July to be cancelled"
The abuse was horrible in these schools, so no one is questioning it. Disease rate were very high due to malnutrition and having little immunity to european diseases, so the death rate were higher. But no mass graves of children have been found.
https://www.bbc.com/news/world-us-canada-57690737
https://www.nytimes.com/2021/06/22/world/canada/church-fire-penticton.html
https://www.bbc.com/news/world-us-canada-57690737
https://edmonton.ctvnews.ca/u-s-senator-pushes-to-place-canada-on-religious-freedoms-watch-list-for-alberta-pastors-arrests-1.5486231
Here is the latest "mass grave" like the headlines say. No mass graves have been found. Not one. Radar could not count bodies in a mass grave. They were old graves that weren't kept up when the churches closed in the 60's. The biggest "mass grave" was a graveyard that was handed over to the local first nations in the 70's.
These are literally old graveyards, the school were horrible, but these are old graveyards, thats it.
"Alberta's Premier Jason Kenney, said on Thursday one of the vandalised locations was an African Evangelical Church in the city of Calgary.
He said its congregation was made up entirely of former refugees who fled countries where churches are often vandalised and burned down.
"These folks came to Canada with the hope that they could practise their faith peacefully," tweeted Mr Kenney, a Conservative. "Some of them are traumatised by such attacks."
"A Catholic church destroyed in a suspicious fire early Wednesday was the "heart and soul" of the town north of Edmonton, where it had stood for more than a century, according to the community's mayor."
This is 100% punishment for the churches standing up to the government.
"According to Pierre, wooden crosses that originally marked the gravesites had been burned or deteriorated over the years. Using a wooden marker at a gravesite remains a practice that continues to this day in many Indigenous communities across Canada.Radar technology was brought in by the community in an effort to identify those buried in the cemetery and to re-mark the gravesite."
https://globalnews.ca/news/7996606/cranbrook-residential-school-graves-chief/
This is what they are using, it cannot determine a child from adult, it also can't count bodies in a "mass grave".
https://youtu.be/j-5aqCdFsY4?t=417
https://youtu.be/k9c94-C1WuM
Here is the latest: no mass grave, no evidence of children, but they add this to the numbers found in "mass graves"
"The ʔaq̓am cemetery was established by settlers in 1865. It was used to bury local residents who died at the St. Eugene Hospital after the hospital opened in 1874.
The community of ʔaq̓am began burying its members there in the late 1800s, according to the statement.
Graves were traditionally marked with wooden crosses, which can deteriorate over time due to erosion or fire and result in an unmarked grave.
"These factors, among others, make it extremely difficult to establish whether or not these unmarked graves contain the remains of children who attended the St. Eugene Residential School," the community's statement said."
https://www.cbc.ca/news/canada/british-columbia/bc-remains-residential-school-interior-1.6085990
Here is the biggest "mass grave" that was "discovered" all of a sudden.
"Delorme said there may have at one point been markers for the graves. He said the Roman Catholic church, which oversaw the cemetery……….
"This is not a mass grave site. These are unmarked graves," Delorme said.
Delorme said there may have at one point been markers for the graves.The First Nation took over the school's cemetery from the Catholic Church in the 1970s."
Look, here CNN uses that location as evidence of "mass graves", where the chief literally says "not a mass grave".
https://www.cnn.com/2021/06/29/world/meanwhile-in-america-june-29-intl/index.html
https://www.cbc.ca/news/canada/saskatchewan/cowessess-marieval-indian-residential-school-news-1.6078375

-Eco
Dear Censored,
You've joked before that no guy finds a hot chick and then said, "oh wait, she has a brown asshole." Same thing with these ridiculous eyelashes. No guy ever said, "her pussy is great but I had to end it cause her eyelashes weren't an inch long. Absolutely retarded.
Cheers,

-Cole
Dear Censored,

Here's a Cameo of Rachel Dolezal addressed to Shaun King. She urges him to "keep his spirit shining bright" in the face of haters like YOU who claim he's white.

-Josh
Dear Censored,
I pulled this from Raging Dissidents show.  It's a great song honoring Canadian sacrifice.
Thanx,

-Josh
Dear Censored,
I found an article detailing the ages of each of the signers of the Declaration of Independence on July 4th, 1776
Ages range from 9-70!!
Ps Ryan, congrats on becoming a dad man. Proud of my boy
-Guit
https://www.google.com/amp/s/slate.com/news-and-politics/2013/08/how-old-were-the-founding-fathers-the-leaders-of-the-american-revolution-were-younger-than-we-imagine.amp
Dear Censored,
Dear Censored,
Uncle G and Daddy Fag. Look at this fucking loser "artist" creating a sad face emoji to honer 150 people that died tragically. 

Dear Censored,
That BLM Olympics runner had a bunch of "racist" tweets dug up but one in particular caught my eye."Just saw this gurl wearing heels with white socks, what the hell chinese people always try to start new trends #guuuurl"So many things to unpack here
Heres the link and some pics and the link
https://www.dailymail.co.uk/news/article-9751521/amp/Olympian-Gwen-Berrys-tweets-decade-ago-reveal-history-rape-jokes-tweets-mocking-white-people.html?__twitter_impression=true
-James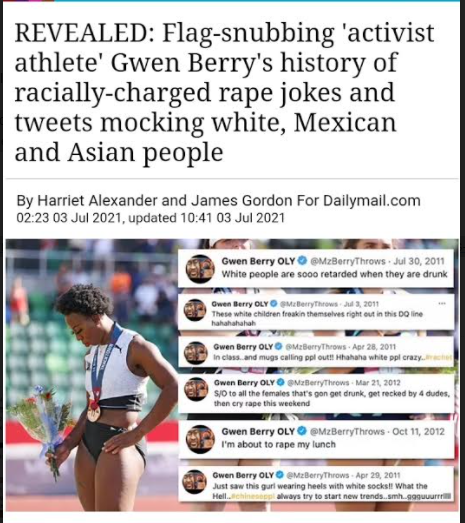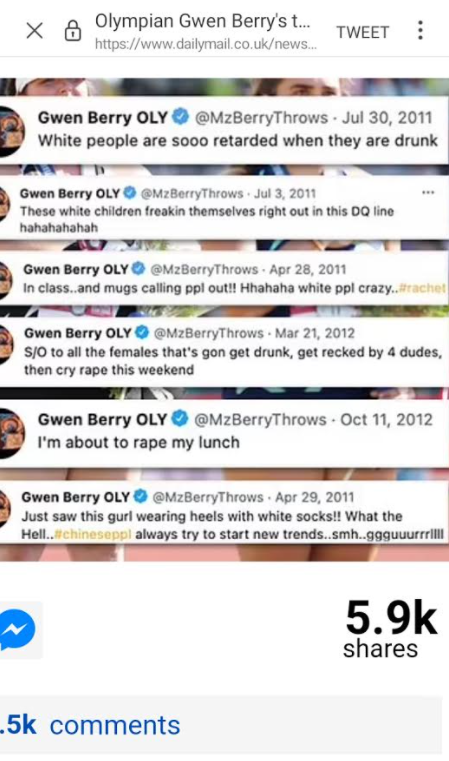 Dear Censored,
used to do marketing for a cryptocurrency back in 2016 and one of the biggest cutting-edge strategies was hiring people to manufacture fake hype. I'm curious if that's made its way into other industries.
We would do things like:
1. Flood neutral forums and channels with fake "sock puppet" accounts and innocently bring up the crypto we were working for.2. Flood crypto influencer inboxes with questions about the company "hey what's your opinion on this crypto? I've been seeing lots of hype about it but haven't seen your take". The goal of this would be to get a free plugs and create "organic" hype.
So, what would the tells be?
1. It's obvious they aren't actual real organic fans. This is the one that makes me think the ones contacting you might be fake. Why would anyone who watches your show still be contacting you about MacDonald unless it was to jokingly troll you? If they've watched your shows at all they would know you're aware. 2. It's usually foreigners, and sometimes it's really obvious. This strategy is pretty hour-intensive. Often it will be shady Indian companies that execute on this. So, one tell could be if you notice a lot of these MacDonald emails look like they're written by foreigners. I bet it's harder to tell with an email though, because they can pre-write it and edit it. It's VERY obvious in chat apps like Telegram.
Further Reading: Trust Me I'm Lying by Ryan HolidayApologies for the grammar. Sending this from my phone. 
By the way, I do freelance marketing. I'd love to do work for you sometime.
-Seneca
Dear Censored,
Black mother kills her baby during fight. It's a year old so may be ancient Chinese secretHope that's the right link. I'm a tree trimmer, not a computer fag
-Aaron
Dear Censored,
Holy fucking shit. 
-Jared
Dear Censored,
Add it to the list
-Spin

https://www.reddit.com/r/Whatcouldgowrong/comments/od4ym4/wcgw_while_resisting_arrest/
Dear Censored,
Can you please stop those retarded comparisons with gulag?
"you would go to re-education camp for a 3-4 months and sometimes(!) would do a hard labor for a wrongthink"
For a guy who constantly brings Solzhenitsyn up you sound like you have never read any of his works.
Here is a english wiki link to Article 58, which was mainly a political one for people who basically could be sent to gulag for just saying something like "Stalin is gay" not for 3-4 months but for a 10 fucking years. And while you were there, if you are not dead for some reason after a couple years you could get an extra 10 years for no real reason.
Sorry for  the shitty grammar, not a native speaker.
-Andrey
Dear Censored,
Follow up from the diversity books the other day. 
I work part time in Brighton's Hotel Chocolat. The company is increasingly diverse (since you-know-what last year the've set up an anti-racism group which has solved ALL the racism) but it's a job and pays.
They published this fun little post on the company app (screenshots attached) for Pride month. I don't know why or how it relates to selling chocolate but whatever. I'm sharing it even if it gets lost amidst the 18,999 other emails you get a week. 
With the flags though, lesbians get pinky shades and homosexual men get blue shades so aren't they already conforming to the gender stereotypes they profess to detest? 
I also started reading When Harry Became Sally, thanks for the recommendation. 
Happy Independence Day
-Naomi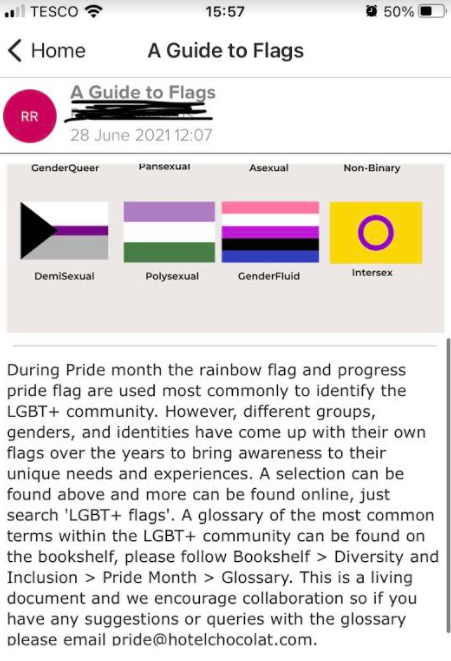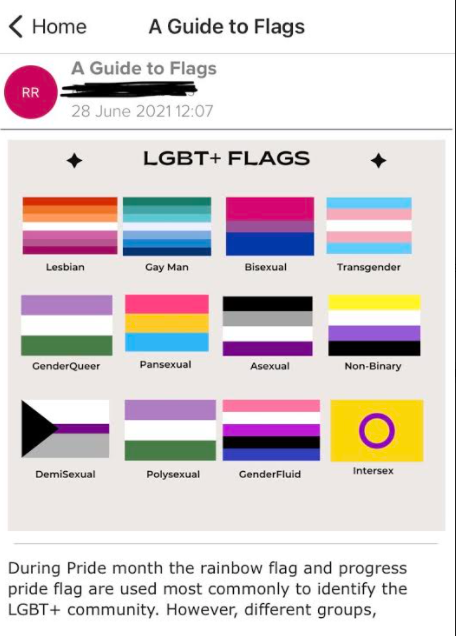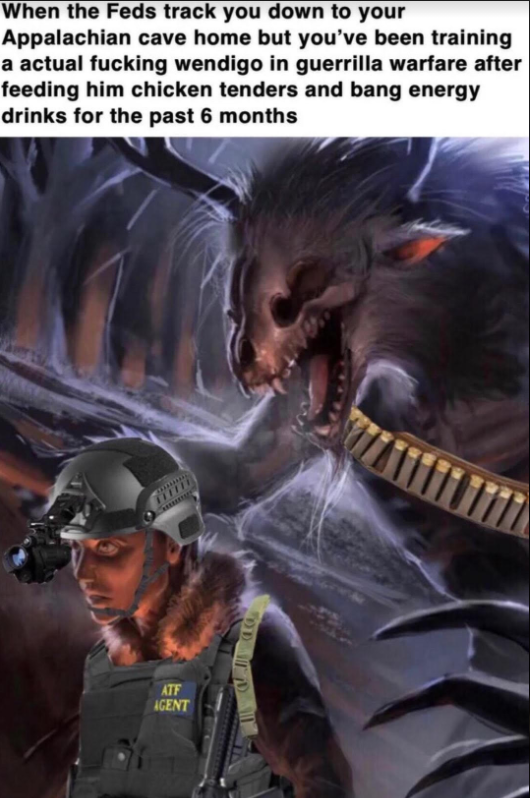 Dear Censored,
I started watching a new show on Amazon called "Clarkson's Farm".  It follows Jeremy Clarkson, tv presenter most known from Top Gear, buying his own 1000 acres of farmland, learning the ropes of farm work and discovering a whole world in the process. 
I think it's rather funny and can also show that no nonsense competence still has value and place in the clown world we live in.
Anyways, here is an eye-opening clip I want to share of Jeremy interviewing a young country bloke for a position of his helper. I think this shows where a man can be if instead of college he is given land and a trade.
-Alex

Dear Censored,
Check out this hot chick from Colorado giving a badass speech to congress about crack head Biden.  Bravo!
Love the new studio.  
-Scott
Dear Censored,
pedophiles are attracted to kids who are prepubescent. in the eyes of the law that makes a difference in the punishment. adults who are attracted to kids post pubescent are adjudicated differently. both types i would smite but technically an 18 yo male with a 16 yo female brings up that gray area in the law and looking back when i was in high school i was 18 and my girlfriend was 17. in california at the time the age of consent was 18 so technically i was breaking the law but we were in mexico so it was legal.  happy 4th fags.
-Paul
Dear Censored,
Head of the BC civil liberties association had  this to say about Catholic Churches.  Imagine if she said that about a Mosque?
-John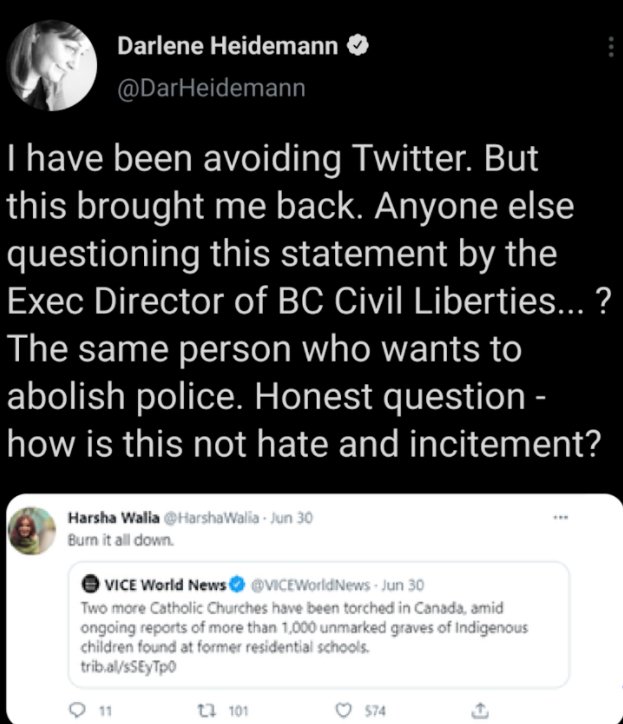 Dear Censored,
I live in a pretty mellow part of CA, meaning no blm or antifa bullshit and a healthy supply of RECALL GAVIN NEWSOM road signs. 
At parties and bars however, I still hear people occasionally say something as retarded as "I'm glad we elected the kid with the stutter instead of the school bully." or "Being a person of color is still difficult, white people just don't share the same struggles." 
My absolute favorite response to that is, "What the FUCK are you TALKING about?" It's a simple and honest question. They're typically not prepared for it, meaning they just kinda grunt and look around confused, like only a crazy person would ask that, like if I was asking to eat their dog or something. 
I recommend people do this as often as possible, because simply asking these retards what they mean is often enough to ruin their entire week and make yours awesome. 
Bye gay boy, keep up the awesome work.

-Randy
Dear Censored,
 I finally got around to whipping up what I pictured a 'blobster' looking like. Enjoy.
Thanks for the content.
-Rico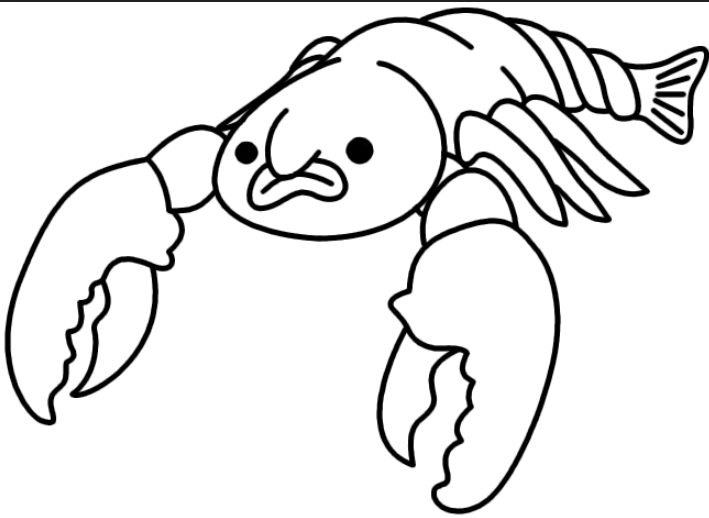 Dear Censored,
detroit's finest besides segar. i fucked michelle phifer at a party listening to this
-Paul t
https://music.youtube.com/watch?v=QTntflpdeV0&feature=share
Dear Censored,
Our favourite snake oil salesman for the sexually challenged is back! The entire video is gold, so it would be worthwhile to have your down syndromed sidekick scan through it for a good clip.
I want to fuck you both with the business end of my new sunglasses
Brandon From Edmonton
-Brandom
Dear Censored,
Firstly, congrats Ryan, so happy for you.
Secondly, yeah I know this is funny but what's happening with society? This is primitive behaviour.
That cleaner should have wiped the floor with him 

Check it out,
All the best chaps

-Biff.

Dear Censored,
Sup matey. Thought you might like a lil music suggestion from this decent band called the Snuts. Very Scottish ay. They're from West Lothian an all.
-Matt

Dear Censored,
My brother in law is having a mid life crisis and has gone completely off the deep end. Him and my sister have 4 kids (all under 12), been married for over 14 years and he's going to throw it all away and leave my sister for some chick at his crossfit gym. As my wife said, "could he be any more cliche?" Leaving your wife who made 4 kids with you for a younger woman who you stare at half naked working out five days a week. What else is crazy is she also has four kids (all girls), so he's leaving his wife with four kids for someone else with four kids. Total mess because we know the damage this is doing to the kids (all the kids involved really) and for what? Better conversations? Slightly better sex? He claims he hasn't slept with her (yea. fucking. right), and just doesn't love my sister anymore. I love my wife, but gooey passionate love has so little to do with it when you have multiple kids. Your working your ass off to get them where they need to go and hold the house together. Like you said, you can have a bad year in your marriage and thats better than just farting the marriage away. We are all going to try and fill some of the gaps with the kids, but its hard as shit to not tell the older ones your dads a cheating son of bitch and your mother tried to hold the marriage together but he wants younger ass. It sucks and I guess if your reading this to viewers tell them to stick out their marriages (unless there is abusive involved). 
Cheers,
-Scott